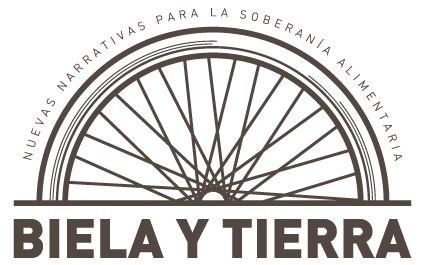 Our Nutrition As a Driver of Change
Over the course of about 3,000 km, we'll exchange experiences with those who produce and those who consume, and document the entire process
The Project
This project aims to be a means of highlighting the real projects of our country which are and will be alternatives to confronting the challenges we face as a society. The United Nations has declared these goals in the 2030 Agenda through the 17 Sustainable Development Goals (SDGs) and this project is directly aligned with them.
Starting in May of 2019, we'll visit and share the experiences of more than 100 real organizations linked to sustainable food that already work, and benefit the entire country and population that has access to them.
Nearly
3000 km
journey by bicycle
Pedaling about
4,5 months
leaving June 1, 2019
Around
100 organizations
involved
New Narratives
We plan to write new, unrushed and thoughtful stories with information and quality material, with which we'll address various audiences with different communication means.
Media
We'll forge alliances in the media which will have specific sections to show the progress of the route and report on the sites visited in each area.
Going Viral
We're going to use mass communication tools to spread our experiences and reflections personally. We'll directly reach a large audience through fresh, first-hand quality content.
Face-to-Face
We'll connect directly with the locations throughout our trip. One-on-one communication with fundamental spokespersons: protagonists, inhabitants and the institutional representatives of the municipalities.
The Route
Over the course of nearly 3,000 km, we'll exchange experiences with those who produce and those who consume, and document the entire process
The Team
The Biela y Tierra project is empowered by Ana Santidrián and Edurne Caballero accompanied by Sole López and Cristina Vázquez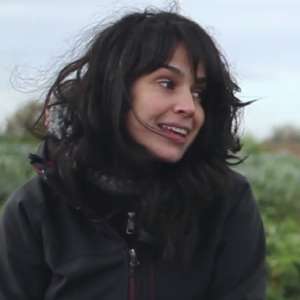 Ana Santidrián
PhD student in Chemical Engineering and Environmental Studies
---
Convinced of our ability to change the world with small actions, she's a human rights activist. Coming from a farming family, with a brave heart and a traveling spirit, she's lived in and visited many places interested in rural culture and traditions.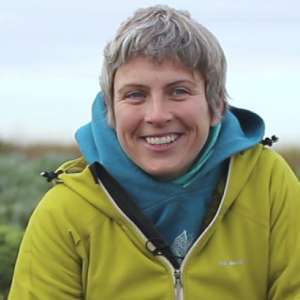 Edurne Caballero
Biologist
---
Since she learned about agroecology, permaculture and food sovereignty she's deeply convinced that they're the key to overcoming the planetary challenges we face. Her involvement with NGOs in various countries and agroecological projects has allowed her to get to know different cultures, people and projects that offer real alternatives for life in the rural world.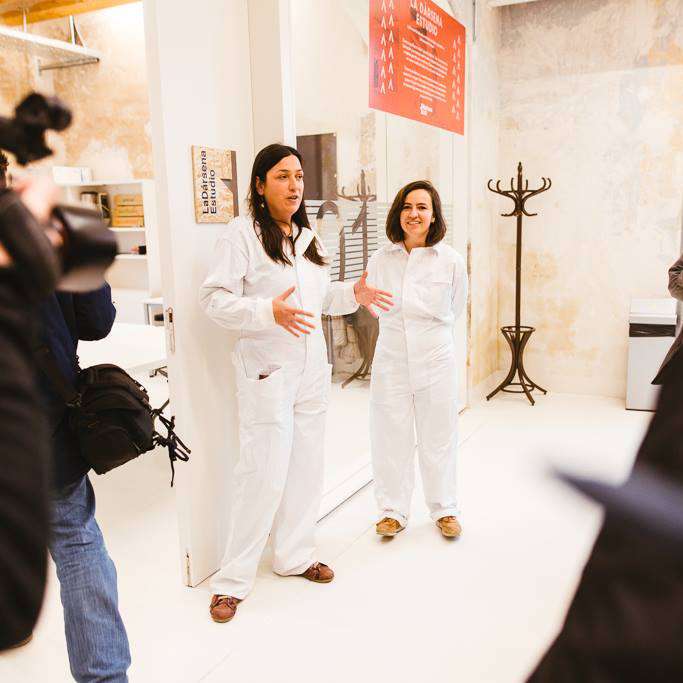 LaDársena Estudio
---
LaDársena is an honest communications and responsible design studio. They like to work on projects that truly strive to move towards more socially just models, less harmful ecologically and more supportive economically, because they define themselves in that way. Sole López is a journalist and Cristina Vázquez is an Industrial Design Engineer.
Financing this project
235 people and groups through crowdfunding and several entities
Sara Chueca, Alexandra Aparicio, Marta Cortel, Xabi Luna, Laura García, Marco Antonio, Pilar Corredera, Boni García, María Jesús Castillon, Julia Bujes, François, David Santidrián, Carmela García, Carmen Juárez, Blanca Abós, Bertrand Naud, Blanca Enfedaque, Sarica, Esther, Rosa Ibañez, Joaquín Valderrábano, César Hernando, Pau Rodríguez, Lau Vergara, Natalia Neira, Carlos Naya, Judith, Ana María González, Rosalia, Jose Rocha, Marta Cañada, Marga Muñoz, Jordi Carrasco, Nacho Celaya, Alex Ubach, Guarnicioneria Roberto Martín, Natalia, Colorao, Carmen Gros, Concha Gamarra, Mallata, Francisco González, María Almudena García, Ananda, Xandra Ajuria, Ana Mota, Iñigo Antepara, María Jesús Castejón, Javier Hernández, Bizikume, La Mujer del Tiempo, Katia González, Rosa Ana Castillo, María del Castillo, Sylvie Bastos, Chiara & Pablo, Sandra López, Beatriz Conde, Ceren Gergeroglu, Claudio Santidrián Martínez, Naiara Bitorika, Eva López de Arroyabe, El Ganchillo Social, Eliecer López, Iratxe Ortiz, ECam, Itxaso, Mentxu, Alicia Aliaga, Luís Ferreirim, Diana Antolí, Lucía Armiño, Vanesa Luño, Federico Habela, Iván, Isabel, Jose Cabello, Júlia, David Tutor de la Iglesia, Lila Righetti, Amelia Ferrero, Laura Fernández, Maribel, María Vecino, Astrid-Gente Du Monde, Álvaro Pereda, Adriana Samper, Paula Valero, Dani, Pilar Ramirez, Mónica Agroeco, Chema Alquézar, Verónica Herrero, El Puchero de Villasur, María, José Herrera, Debora Soriano, Ana Bielsa, Yhovana, Ana Osanz, Lucía Paya, David Tirso de la Cal, Félix A., Ana Buen, Manuel Pedrero, Recreando Estudio Creativo, Miriam Duarte, Haizea Echave de Domingo, Carola Crespo, Olga Cerrada, Oihane Arruabarrena, Gibeletik, Núria Tatger, Eva Moral, Elena Irigoien, Joaquim Ricomà, Caro, Eugenio Callejas, Mariana Yuan Ribeiro, Silvia López, Dario Marino, Letizia Solanas, San InWonderland, Laura Gómez, Emilia Puyuelo, Elena Diez, David Moreau, Silvia, Susana Ortega, Laura, Manoli Nuria, Álvaro Sentamans, Isabel Funes, Juan Mari Garcia, Carmen, David Gutierrez, Warmi Parras, Raúl García, Ruth Cebrian, Luis García, Lucía Camón, Marian Soria, Mariana Tucci, Jesus Gimenez, Pixu Bueno, Pilar Monzón, Estherisc, Chus Blázquez, Cervezas Borda, Daniel Rivas, Javi Collado, Mª Rosa Santorum, Marta Maella, Maria Ramillete, Soraya CA, Chabi Zabalza, Asociación Ábrego, El País del Abeyeiro, Marta Pérez, Ruth Alvarez, Clara, Rosa Avellanet, Luisa Lahoz, Sara Ballester, Macarena Zapata, Chemi Calvo, Nerea, Julia Clemente, Amelia Díaz, Sergio Ruiz, Susana Álvarez, Fausto Marin, Juan Carlos, Altamira.
Supported By
Entities that support the project
Contact
If you want to be a part of Biela y Tierra get in touch with us through this form or write to us at: hola@bielaytierra.com
"Many small people, in small places, doing small things, can change the world".
Eduardo Galeano.